Cetaphil is the first layer of every look.
Our moisturizers deliver intense, continuous hydration while defending against 5 signs of skin sensitivity. So go ahead and play with wool, mohair, silk, and sequins. We want you to feel fabulous in all of it.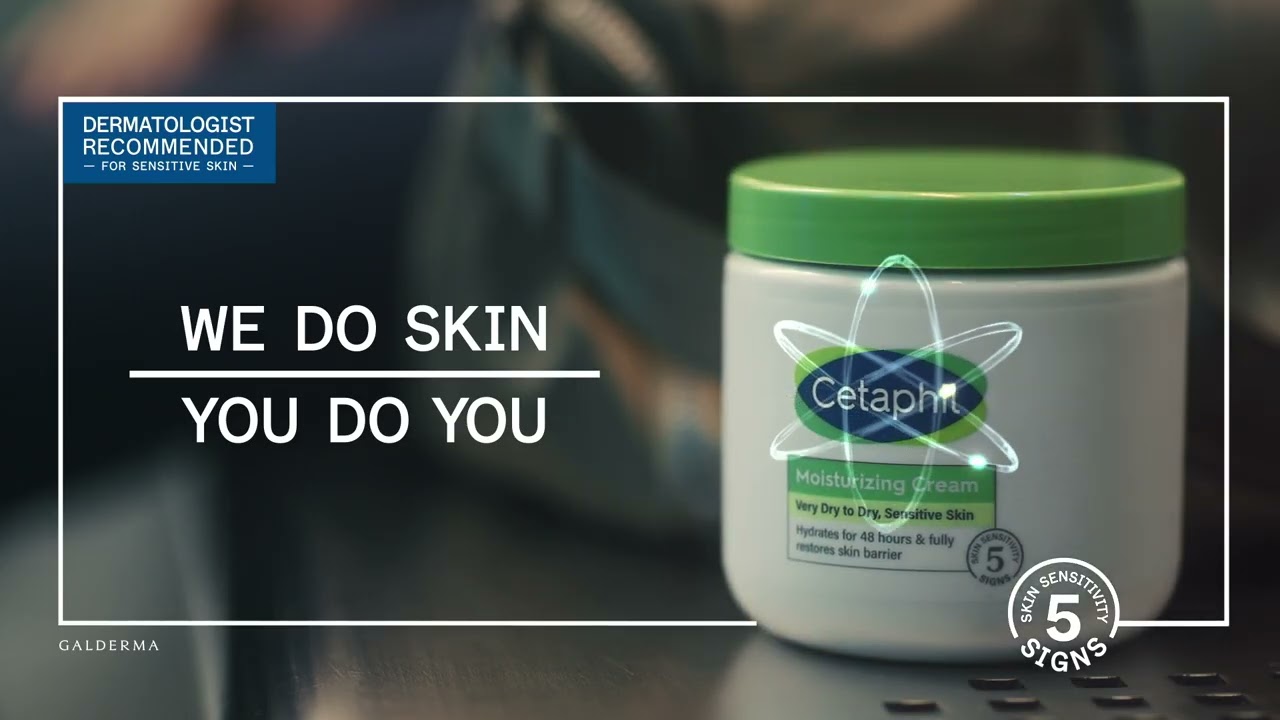 How We've Fashioned Our Formulas
Niacinamide. Panthenol. Glycerin. You hear about them a lot, but what are they and what do they have to do with sensitive skin? Here's a deep dive into our ingredients to shed some light on how they work their magic (or science, really) to keep your skin protected.
Niacinamide: AKA vitamin B3, this essential skin vitamin locks in moisture.
Panthenol: Also called vitamin B5, it has moisturizing properties that keep skin soft and supple.
Glycerin: Draws water into the outer layer of the skin and improves the skin barrier.
Shea Butter: It's packed with beneficial vitamins and fatty acids.
Dare to wear any fabric, any time of year. With our dermatologist-recommended moisturizers, you can serve any style and own every season, even if you have sensitive skin.
How much hydration does your skin need to wear?
From rich creams to lightweight lotions, browse your options and see which products offer the protection that's right for you.
This lightweight lotion boosts the skin's hydration levels from the very first application, strengthening the moisture barrier throughout the day.

A rich cream that delivers intense, 48-hour hydration for all sensitive skin types, especially very dry skin. Clinically proven to restore the skin's moisture barrier in just 1 week.
This soothing regimen helps you experience fewer eczema flare-ups over time, with continued use.
We've got it! From ultra-light lotions to rich creams, explore our full line of clinically proven, long-lasting moisturizers.